New construction of Hoover is well under way  for a new school with a tower.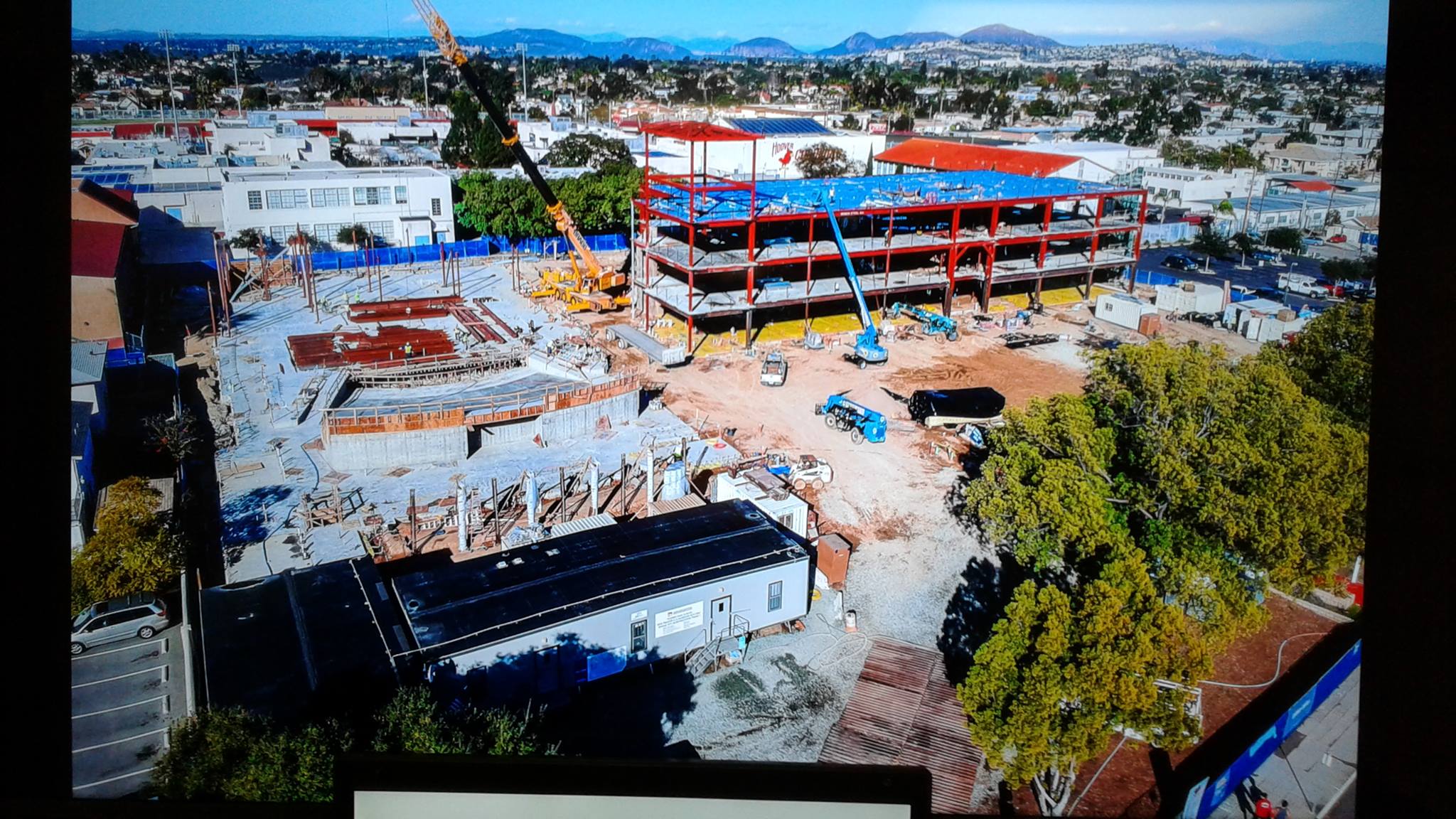 Great picture of construction in progress. Thanks to Efrain Zamora Class of '95.
See Channel 10 news on demolition.

Click here
NOTE: See Pictures below. Click on picture to see next picture

Time Capsule from 1977-78 Found during demolition.  See story,  contents inventory and pictures,  CLICK HERE
Channel 10 News talks about new construction: 

Click Here
Auditorium Chairs Rescued now for Sale

Click Here
In preparation for professional demolition alumni have been removing tiles attached to administration building to store and then reinstall after construction is completed.
Picture below show one amazing feat accomplished by Hoover's own John Adkins and Larry Hall. They were able to remove the large mosaic attached to the side of the administration building intact for placement at a later date on the new bldgs.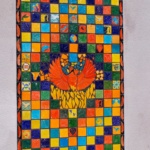 Way to go John and Larry. 
Get Ready for the Rebirth of Hoover High… for the restoration of the front buildings and tower that will bring back the architectural look of the Hoover High we knew and loved!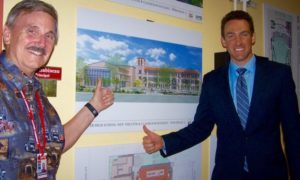 For those of you who remember the school building before it was remodeled into an "earthquake safe" version which now resembles an "institution", you will be glad to hear it's being remodeled to again be a 3 story building looking a lot more like the original us older alumni knew and loved. It will have a tower. But I understand it will be used to house air conditioning so it won't be used for Tower day Book signing.
School Board will meet April, 2018 to approve the project.  Until approved, bids for demolition can not be submitted.  After the contract is awarded, demolition will begin.  Completion is estimated to be 2020 or 2021..
NOTE: During construction, the school entrance will be on Highland and the administration offices housed in the library.