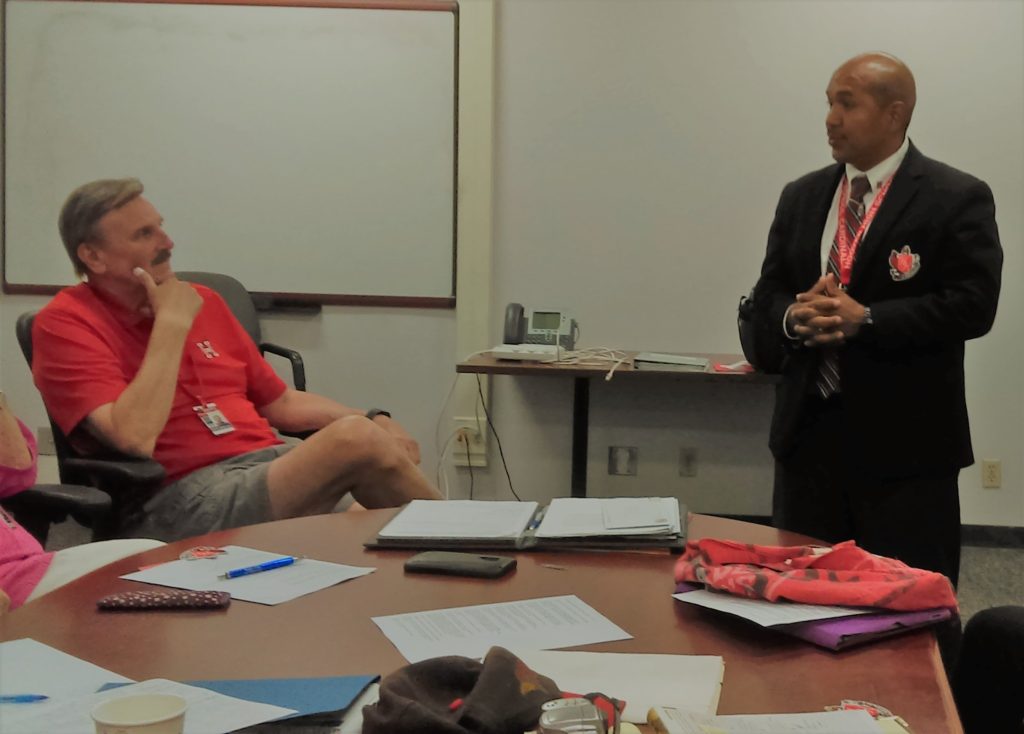 Vice Principal Carlos Rameriz  Speaks to Alumni Board (Steve Barclay pictured).
Expresses appreciation for Alumni citing this years activities. Including the Teacher Lunch the Alumni held on Sept 25th.  It was the teachers and support staffs first day back. Alumni provided picnic style lunch. Burgers, hot dogs, potato salad, chips and drinks. Alumni served about 200 people. Special thanks to Monica Root who did most of the cooking with assist from Bob Guaranotta. Carlos said the teachers let him know how much they appreciated it.
Clean up Day was also highly appreciated.  And the picnic as well.