The Picnic will be at Morley Field, Saturday,  August 18, 2018 at 10am
Grilled burgers & hotdogs, buns, condiments and paper goods will be provided. Please bring a food dish to share with 6-8 people.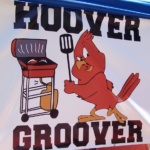 Lots of reminiscing, laughing, sharing memories, a bocce game may break out, food galore and other fun. This event gets bigger every year. We may top 400+ this year. All class years invited. 
Last year the School Soccer Team showed up to give a demonstration of their award winning skills.  And old Alums showed them the art of Bocci Ball. Fun was had by all.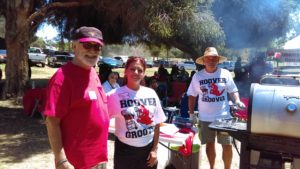 Special thanks to Sara Wilhem for all her hard work organizing the picnic and to her wonderful husband for doing all the cooking.
Visit the Hoover Groover Annual BBQ Facebook page CLICK HERE