Vice Principal Carlos Ramirez
Message in progress
Football Fundraiser
Coach Jimmy Morgans reports that you can support Hoover Football at https://snap-raise.com/fundraisers/28038.  You may also send donations to the Hoover Foundation c/o Hoover High School, 4474 El Cajon Blvd., San Diego, CA 92115.  Make checks payable to the foundation and indicate that they are for the football program.
Music Program Hit by Funding Crisis
$30,000 in funds have been cut as a private donation was not renewed.  Your help is needed to support our student musicians. 
With the loss of $30,000 this year in private funding, the music program is struggling.  Your donation through the Hoover Foundation can help maintain the quality of our musical instruction.  Four areas of needs have been identified. 
Two sousaphones are needed for the Hoover marching band.  A soprano saxophone is needed for the first chair in the Hoover jazz band.  An electronic keyboard is needed for the classroom and for engagements where the jazz band plays.  The jazz band also needs a jazz guitar.  The concert band needs a snare drum and a concert bass drum.  These funds are needed by December of 2017.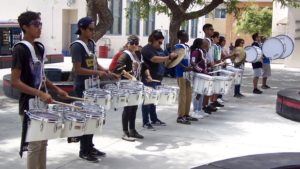 Nuts and bolts items include reeds for clarinets and saxophones, valve oil and slide grease for brass instruments, and strings and rosin for the orchestra instruments.  Cleaning supplies are needed for all of the wind and string instrument and replacement drum heads are needed for the drumline.  Cables are needed for the electronic instruments of the jazz band.  These funds are needed on an on-going basis. 
Transportation is a critical function so that our musicians can participate in competitions, festivals, and parades.  Last year the drumline won awards in competition while the marching band and the jazz band represented Hoover at many events.  This vital aspect of the music program needs to expand to include the concert band and the orchestra.  These funds are needed by December, 2017. 
Lastly, a digital recorder is needed to allow posting of quality sound on Hoover publicity sites.  One or two digital cameras would allow pictures also.  Funding is also needed to advertise concerts and events and make advertising banners.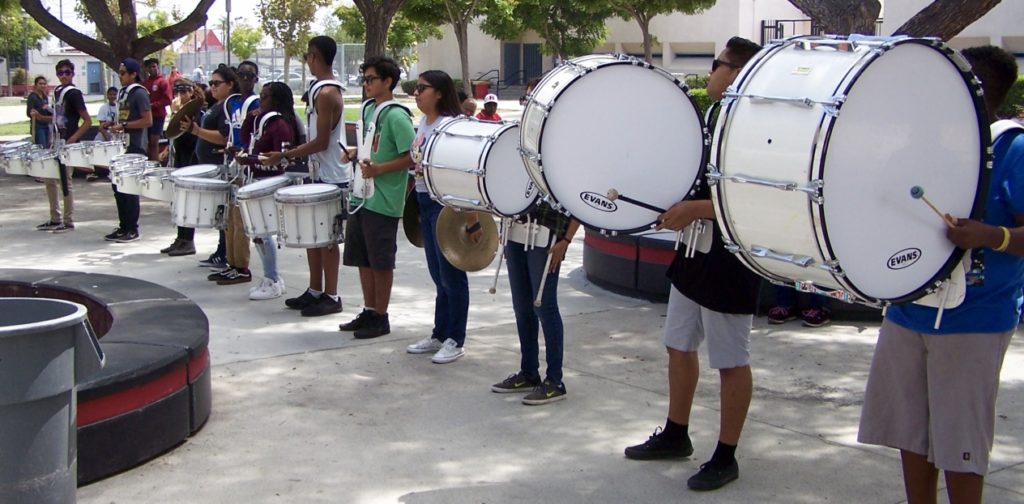 Please support our music programs.  Send your donations to the Hoover Foundation, c/o Hoover High School, 4474 El Cajon Blvd., San Diego, CA 92115.  Be sure to mark your donation with your desired area of support.