As I am composing this message, I am in the midst of planning this year's School Beautification Project, and I am awed by all that it takes to keep a plant the size of Hoover operational.  My hats off to all the service personnel and staff who keep things running.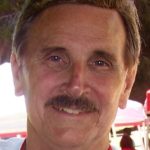 As the new school year begins there is a great deal of change taking place. A new principal, some new staff members,  building demolition coming soon, etc. It will probably be hectic at the beginning  but will settle down soon, and the students will be the recipients of the great opportunities offered at Hoover, as always.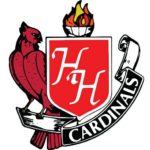 The Hoover Alumni Organization of which I am proud to be a part of, is also busy. We are in the process of organizing, categorizing and storing all the special memorabilia that has accumulated at Hoover thru the years. And there is a lot of it. We spent several days at the beginning of summer removing all the items from the Archive room to another room for safe storage while the building renovation takes place. Some of the items that we are carefully storing include, the signature books, Ted Williams memorabilia, and class annuals from all class years.  We are also restoring all the trophies (hundreds of them) that Hoover students have earned thru the years. It is very rewarding to do these things and preserve the memories of our beloved Hoover High.
I would encourage those of you who may want to learn more about these activities and how you too can give something back to Hoover, to contact the school and get connected with your Alumni Organization.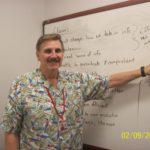 ONCE  A  CARDINAL,  ALWAYS  A  CARDINAL
Sincerely,
Steve Barclay