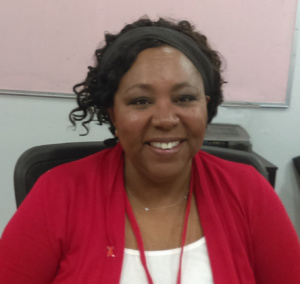 Board Secretary Glynnis Jones Aguirre Class of 1981 does an excellent professional job of providing the MINUTES OF THE MEETINGS.
Glynnis was a court reporter in her career.   So, she is able to keep up with several conversations at a time in our fun everybody-talks-at-once semi-formal board meetings.  She manages to politely remind us "one subject at a time". And is a great help to Steve to keep board meeting moving and running smoothly.
Thank you Glynnis.
Current Minutes of the Meeting
Hoover Alumni Organization
Minutes of the meeting held Thursday, January 17, 2019 
Call to order: Meeting called to order at 10:09 a.m.
Members Present:  Steve Barclay, Chairman; Nancy Nordell, Vice-Chair; Glynnis Aguirre, Secretary; Margie Reynolds; Marcia Kern; Lois Draper; Chuck Diepholz; Monica Belandres-Root; Lil Baehr; John Adkins; Mark Strauss; Larry Hall; Eric Wong; Ed Balinger; Tawnya Pringle, Counselor; Principal Babineau.
Chairman's Report:  1) Steve shared a book written by Dr. Nate Landis, "God Wants His Kids Back" and a U-T article about sports writer Jerry Magee passing away at age 90.  2) He hopes that Lizbeth Pastenes, c/o 2008 will be joining the Board and help us connect with younger alumni.
Scholarship Report:  Tawnya Pringle came to update us on scholarships.  1) We have 30 unclaimed scholarships from last year; she is working on contacting students.  We discussed reasons students are not picking up their scholarships and the possibility of texting recipients a reminder to pick up and/or remind them at graduation practice.  After Feb. 28th the funds will no longer be available to them and will go back to the Alumni Organization.  2) Larry added that the Foundation will no longer designate a specific number of scholarships for each academy; they will wait for applications, then designate scholarships accordingly.        3) The application schedule has been moved up one month; Discussion on tightening up the process and how State program funding community college tuition may impact scholarship levels.  4)  Tawnya added, to be considered, students will need to attach proof they've enrolled and proof they have completed their FAFSA.  5)  This year the levels will increase to $25,000 for both the Organization and Foundation, with additional special scholarships added on top of that amount.  6)  Scholarship interviews will be held April 29 & 30; room has been reserved.  Lois reminded us we need Board member volunteers for interviews.  7) Scholarship Awards Night is May 30th at 5:30; be there by 5:15 p.m.
Vice-Chair Report:  Nancy reported that c/o '79 asked to borrow reunion startup money; their request was denied.  Many years ago startup funds were loaned, but hasn't been the practice for quite some time.  HAO monies are for scholarships and school-specific support. 
Minutes:  Chuck moved that the minutes of the last meeting held December 13, 2018 be approved as written; John seconded the motion.  All in favor, the motion passed. 
Financial Report:   1) Larry gave a recap of 2018 finances; We took in $3,935 in dues, $884.16 in yearbook sales, $1,910.85 in merchandise sales, $2,600 in brick/bench sales.  Discussion on costs – benches and bricks are most profitable for us.  Golf  tournament not included in above number; these numbers are for tax filing.  We will pay the State $199 for sales taxes collected for 2018.  2)  Steve added that finances should improve this year due to reduced costs.
Website:  1) Margie looking into e-commerce for website.  Going through PayPal, we need to use separate email address – Marcia's for membership and Monica's for golf tourney; then transfers to Foundation account can be done on regular basis.  Discussion.  Margie will customize; she and Larry will discuss particulars. 
Newsletter:  1) Newsletter to go out in April.  Discussed what will be included – golf tourney, construction update, etc.  Margie showed mockup of what she has so far.
Walk of Champions / Merchandise sales:  1) John discussed the white staining on the walkway bricks;  still looking into it.  2)  More bricks coming in; we have enough now to install.  Discussion on placement.    3)  John attempted to build brackets for Goodall sign, but was unable to.  We need a professional to do this.  4) No merchandise sales – no events held.  Steve gave event dates where merchandise can be sold.
Sports Update:  1) Ed reported there will be an Alumni Night at the boys varsity basketball game January 25th at 7pm vs. Madison.  There will be special seating for alumni.  2)  Steve wants to make some connection with the alumni baseball game that is held in the spring.  3)  Jason reported that the search for a new football coach is underway.  Interviews will be held next week.  Discussion on how the interview process will work. Steve suggested a blurb be included in the newsletter and on the website.
Yearbook Sales:  1) Eric reported he sold 2 more yearbooks (2005 & 1985).  Since we started, he has sold 102 books and made a little over $3,000.  2)  Discussion about current location of excess yearbooks and trophies in Room 703, and lack of access due to lock being changed.  Jason said the lock was changed to protect what is up there, due to classroom below, but we can have access any time.  Larry would like to get a key after the meeting so he and Eric can check on what is up there.
Construction Update:  Principal Babineau reported that the contractor is working quickly and is on schedule.  They are hoping to be done in Spring of 2020, then the furnishings/interior work will begin.  We are on track for Fall 2020 opening.  Eric asked if a time capsule will be put in new building.  Jason says yes.
Principal's Report:   1) Jason reported on a student incentive program.  Our student math scores are not where they should be. The Foundation gave $1,000 to help incentivize students to attend after school/Saturday math instruction; for doing so, they can receive Hoover bucks to use at the student store Monica asked if snacks will be provided, as that could help get the kids to attend.  Jason felt that was a good idea.  Teachers will be doing the tutoring.  Discussion regarding reaching out to SDSU students to tutor and possible stipends for teachers. 2)  Jason reported that during the District Conference on project-based learning, Hoover was tapped to showcase two academies that presented in a Shark Tank-type environment.  People came from around the country to see what Hoover is doing.  3)  We have more AP classes than ever.  Hoover will have an info night for new AP students and parents.  Jason reminded us that Hoover applied for a NIMSI Grant and we are in year 1 of 3 of that grant.
Golf Tournament:  Monica reported that the golf committee had received a request for funds from the soccer team just a few days after the tournament.  The request was declined, as tournament finances were still being reconciled.  Discussion.  We plan to start funding some groups soon; need to finalize how the requests will be made to us.
Class POC Liaison Update:  1) Chuck is continuing to work on class contacts.  Currently 23 open class contacts, primarily from the 1990s and 2000s.  2)  Steve reported upcoming reunions for c/o 1969 & 1979.
Membership Report:  1) Marcia reported on membership database audit.  Members delinquent since 2015 have been deleted from rolls.  Reminders in newsletters generated many renewals.  We have 672 members (down 137 after audit).  Marcia plans to send out reminder with front page of newsletter to those who were up for renewal in 2016 & 2017; will continue to put expiration dates on labels.  2)  Mark reported on ideas for increasing membership.  He will be working with Marcia and be in charge of recruitment.  Discussion on using incentives to boost membership; Monica handed over remaining HAO window decals from golf committee to Marcia for membership committee use.
New Business:  1) Steve & Larry will be meeting with anonymous donor regarding unspecified amount.  There is a possibility that once construction is completed and offices leave the library, those spaces could be used for a memorabilia room that would be open to the public.  Donor money could help fund that.  It is a long way off.  2)  When new buildings open in 2020, Steve would like to have a grand opening event.  We need to start brainstorming for a fundraising push to pay for this.
Next Meeting:  Nest meeting will be held February 14, 2018 at 10:00 a.m.
Adjournment:  Meeting adjourned at 12:19 p.m.