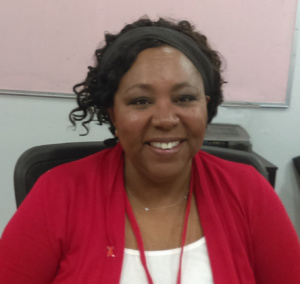 Board Secretary Glynnis Jones Aguirre Class of 1981 does an excellent professional job of providing the MINUTES OF THE MEETINGS.
Glynnis was a court reporter in her career.   So, she is able to keep up with several conversations at a time in our fun everybody-talks-at-once semi-formal board meetings.  She manages to politely remind us "one subject at a time". And is a great help to Steve to keep board meeting moving and running smoothly.
Thank you Glynnis.
Current Minutes of the Meeting
Hoover Alumni Organization
Minutes of the meeting held Thursday, February 14, 2019 
Call to order: Meeting called to order at 10:14 a.m.
Members Present:  Steve Barclay, Chairman; Glynnis Aguirre, Secretary; Margie Boyd; Marcia Kern; Monica Belandres-Root; Lil Baehr; John Adkins; Eric Wong; Carol Jensen; Zac Shapiro, faculty guest; Yadira Calderon, student guest.
Zachary Shapiro, Varsity Football Coach:  We welcomed our new football coach, Zac Shapiro to the meeting.  Zac is in his second week at Hoover.  He grew up in Claremont, CA; played football at University of Nevada, Reno and SDSU, and also played rugby.  He coached at Hoover in 2013-14, then SDSU for 3 years, then at Grossmont College, and now back at Hoover as the head coach.  Zac has lots of ideas and is very enthusiastic.  He reported that the team has already done a cleanup project in the weight room.
Yadira Calderon, Student Guest:  Yadira is a senior in the Hoover Health Sciences Academy.  She was nominated by her counselor, Alex Ayala, to speak to the news about her experiences at Hoover.  She was interviewed on the local PBS television station and NPR radio, and says she wanted to represent Hoover in a positive way.  She has been involved in the community by helping at Rady's Urgent Care and La Maestra, and was a summer intern at UCSD.  She has applied to 3 schools, and wants to go to SDSU to major in Biology, Public Health and Natural Sciences.  Steve let her know that the Alumni Organization gives out scholarships and recommended that she apply.
Chairman's Report:  1) Steve introduced our newest member, Carol Hartsen Jensen ('61).  Carol was a Junior Golf State Champion twice and golfed as a pro.  She told us about herself and family history of Hoover grads.  She is interested in helping with the Memory Garden database.  Welcome, Carol.  2) Steve discussed our need to recruit younger members.  We possibly have two from 2008 and 2011 that are interested in joining the Board.
Minutes:  Eric moved that the minutes of the last meeting held January 17, 2019 be approved as written; Marcia seconded the motion.  All in favor, the motion passed.
Website:  1) Margie is still working on adding e-commerce/PayPal to our website and bought more security so that everything would be encrypted.  She is continuing to work with GoDaddy and PayPal in order to customize for membership and golf payments.
Membership Report:  1) Marcia reported that we have 3 new annual members, 2 annual renewals, and 1 really delinquent upgrade to life membership.  She also did a complete audit that cleaned up the membership rolls and listed current members by class year.
Yearbook Sales:  1) Eric reported that sales are slow right now, but he did sell one yearbook last month, for a total of 103 since we started yearbook sales. Steve suggested putting a blurb in the newsletter regarding yearbook sales.   2)  Discussion on yearbooks located in Room 703; Eric was able to get access to the room last month after the meeting.
Walk of Champions / Merchandise sales:  1) John discussed the white staining on the walkway bricks, thinks it is a lime bloom, and hopes it is not an ongoing problem.  Discussion.  2)  Date set for bricks to be installed.  John gave local purchasers their choice of placement – showed photos of new bricks/owners.  Discussion had on putting a colored photo of brick on order form.   3)  Three benches still need to be installed.  John will address with new custodian.
Golf Tournament:   Monica reported that the golf committee would be holding a meeting today following the Board meeting.  Discussion.
Newsletter Update:  Newsletter goes out in April.  Margie showed a mockup of what she has so far.  She needs input by March 14th meeting so proofers can do a final edit.
Old Business:  1) All of the Ted Williams memorabilia items we loaned out to the California Museum have been returned safe and sound, along with a thank-you letter from the museum.  2)  Alumni Night at the varsity basketball game was a great success.  There was a full house and an alumni banner.  Hoover won on a 30-foot shot with 36 seconds left.
New Business:  1) If anyone hears of upcoming reunions, please pass that information along to the Board.
2)  There will be an alumni baseball game in the Spring.  The date is to be determined.
Next Meeting:  Next meeting will be held March 14, 2019 at 10:00 a.m.
Adjournment:  Meeting adjourned at 11:40 a.m.